Top 5 Upcoming Electric Vehicles in India
Electric vehicles are becoming increasingly popular in India. Which has prompted major auto makers to come up with feature-rich EV models.
Electric vehicles are becoming increasingly popular in India. Which has prompted major auto makers to come up with feature-rich EV models. To curb pollution, the Government of India has reduced the Goods and Services Tax on Electric Vehicles from 12% to 5%, so that people can afford it.
The environmental benefits of EVs combined with the financial benefits will encourage more and more people to buy them. We take a look at a compiled list of top upcoming electric vehicles in India along with prices and expected launch dates.
Top 5 Upcoming Eletric Vehicles in India
Model Expected Date Expected Price Charging Time Battery Capacity Range
Audi e-Tron 25/06/2020 ₹1 Crore NA 95kwh 400km
Nissan Leaf 15/02/2021 ₹35 Lakhs-₹40 Lakhs 8hours 40kwh 230250km
Mahindra XUV 14/12/2020 ₹18 Lakhs NA 40kwh 200-300km 300 EV
Tata Altroz EV 15/06/2020 ₹10 Lakhs-₹14 Lakhs 6-7hours NA 280-300km
Mahindra 15/06/2020 ₹9Lakhs-₹10 Lakhs 6-8hours 15.9kwh 140km e-KUV 100
Audi e-Tron:
One of the most anticipated premium electric cars, the Audi e-tron was launched in the second half of 2020. The SUV will come with many high tech features.
Some of them are listed below.
1. There will be two electric motors on each axle.
The front will produce 170 hp.
The previous one will produce 190 hp.
2. Matrix LED headlights and taillights with dynamic indicator.
3. External virtual mirrors of 20 inches with contrasting gray wheels with dynamic design of five sides.
4. Panoramic sunroof and octagonal grille.
5. It has advanced electric vehicle technology i.e. phone box and air conditioner with wireless charging.
6. The vehicle has 60 liters of hood space as well as 660 liters of boot.
7. In normal mode, the combined output of 360 hp enables the e-tron to reach 100 kmph in just 6.6 seconds.Even better, in boost mode, the output rises to 408 hp which enables the SUV to reach 100 kmph in just 5.7 seconds.
Nissan Leaf:
The Nissan Leaf has been in America for a long time. And it has performed well. The Indian versions are also bound to attract a lot of attention.
Some of the characteristics of the leaf are as follows:-
1. A touchscreen infotainment system with an all-black dashboard.
2. Surround sound system with drawable gear selector and AC vents.
3. Heated and ventilated seats with separate buttons for everyone.
4. Revised safety features like ABS with EBD, PilotPro parking, six airbags and emergency braking.
5. Advanced electric vehicle features like Google Assistant, remote car diagnosis and remote cooling.
6. The Indian electric vehicle market will enter the segment of small vehicles with 40kWh battery. Which goes up to 400 km on a single charge.
7. 320Nm and 150hp are the torque and power figures for the electric vehicle market.
Mahindra XUV 300 EV:
Some hi-tech features of this upcoming vehicle: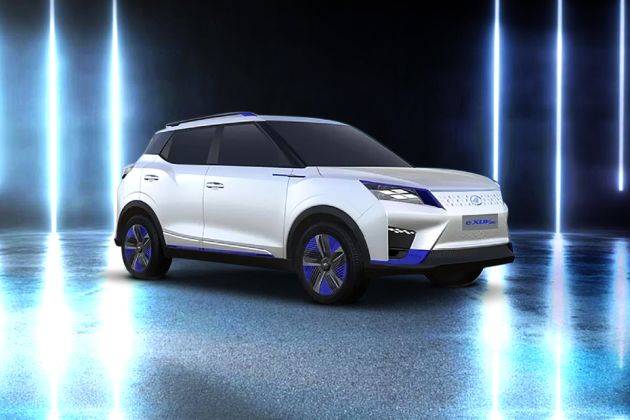 1. The car's underpinnings, interior and body panels will be of the standard variant.
2. It is going to be powered by 130 bhp electric motor.
3. This electric vehicle technology allows fast charging.
4. There is a provision for modification in this electric vehicle according to the demand of the customer.
5. There will be a flat floor with maximum cabin space.
6.Low-set lithium-ion is used for low center gravity which helps to level the floor.
7. There will be maximum cabin space as compared to other models.
8. There will be two battery options.
40kWh (Standard) with 370km electric range.
60kwh (long haul) with 300km in the real world.
Tata Altroz EV:
Some hi-tech features of this upcoming vehicle:
1. Battery power 300V with single speed gearbox and AC with permanent magnet.
2. It uses a lithium-ion cell with an IP67 rated battery package which makes it waterproof, dustproof as well as provides liquid cooling.
3. It will also provide equipment of various groups and selectors for rotary gear.
4. The dimensions are: Length = 3,988 mm, Width = 1,754 mm, Height = 1,505 mm, and Wheelbase = 2,501 mm.
5. It will offer an improved range pack that includes a unit of efficient energy powertrain with higher battery density.
6. It gets a set of different alloy wheels and a tweaked front end.
7. Its exterior includes some rear features like LED tail lamps paired with black plastic trim.
Mahindra e-KUV 100:
Some hi-tech features of this upcoming vehicle:
1. It drives the front wheels and generates 120 Nm of torque, and is also powered by an electric motor i.e. 40kw (53.6 hp).
2. It has some electric vehicle technology like pre-cooling. Which is controlled by remote.
3. The electric motor is expected to be powered by 31kw.
4. There is also fast charging speed in this electric vehicle feature.
5. It will use a 15.9 lithium-ion battery.
6. Compared to the electric vehicle market, it offers an automatic transmission.
Also Read: List of Top 10 Electric Vehicle Charging Station Manufacturers in India
What's Your Reaction?